Eugene's Christianity and Me Welcomes You
This is a must see. WOW! You have to watch this short video right through. Thank God for this man and his talent; sharing Jesus this way.
Eugene McDonald's Views on Christianity
My views on Christianity including the Bible being verbatim and an array of new and old scientific information supports the concept that the Bible is accurate beyond what we could ever imagine;
thus glorifying God.
My intention is that Blogs/Discussions take place helping us to keep open minds and hearts while we get to know the Bible more, make friends with Jesus, seek out those who can help us reach salvation, preparing to receive the Holy Spirit, all in the glorification of God.
Definition of Discipleship

By definition, a disciple is a follower, one who accepts and assists in spreading the doctrines of another. A Christian disciple is a person who accepts and assists in the spreading of the good news of Jesus Christ. Christian discipleship is the process by which disciples grow in the Lord Jesus Christ and are equipped by the Holy Spirit, who resides in our hearts, to overcome the pressures and trials of this present life and become more and more Christlike. This process requires believers to respond to the Holy Spirit's prompting to examine their thoughts, words and actions and compare them with the Word of God. This requires that we be in the Word daily—studying it, praying over it, and obeying it. In addition, we should always be ready to give testimony of the reason for the hope that is within us (1 Peter 3:15) and to disciple others to walk in His way. According to Scripture, being a Christian disciple involves personal growth characterized by the following:
1. Putting Jesus first in all things (Mark 8:34-38). The disciple of Christ needs to be set apart from the world. Our focus should be on our Lord and pleasing Him in every area of our lives. We must put off self-centeredness and put on Christ-centeredness.
2. Following Jesus' teachings (John 8:31-32). We must be obedient children and doers of the Word. Obedience is the supreme test of faith in God (1 Samuel 28:18), and Jesus is the perfect example of obedience as He lived a life on earth of complete obedience to the Father even to the point of death (Philippians 3:6-8).
3. Fruitfulness (John 15:5-8). Our job is not producing fruit. Our job is to abide in Christ, and if we do, the Holy Spirit will produce the fruit, and this fruit is the result of our obedience. As we become more obedient to the Lord and learn to walk in His ways, our lives will change. The biggest change will take place in our hearts, and the overflow of this will be new conduct (thoughts, words and actions) representative of that change. The change we seek is done from the inside out, through the power of the Holy Spirit. It isn't something we can conjure up on our own.
4. Love for other disciples (John 13:34-35). We are told that love of other believers is the evidence of our being a member of God's family (1 John 3:10). Love is defined and elaborated on in 1 Corinthians 13:1-13. These verses show us that love is not an emotion; it is action. We must be doing something and involved in the process. Furthermore, we are told to think more highly of others than of ourselves and to look out for their interests (Philippians 2:3-4). The next verse in Philippians (verse 5) really sums up what we are to do when it comes to everything in life: "our attitude should be the same as that of Christ Jesus." What a perfect example He is to us for everything we are to do in our Christian walk.
5. Evangelism - Making disciples of others (Matthew 28:18-20). We are to share our faith and tell nonbelievers about the wonderful changes Jesus Christ has made in our lives. No matter what our maturity level in the Christian life, we have something to offer. Too often, we believe the lie from Satan that we don't really know enough or haven't been a Christian long enough to make a difference. Not true! Some of the most enthusiastic representatives of the Christian life are new believers who have just discovered the awesome love of God. They may not know a lot of Bible verses or the "accepted" way of saying things, but they have experienced the love of the living God, and that is exactly what we are to share.
Source: Thank you to Got Questions.org
<---FLASH
(Not Shown on iDevices)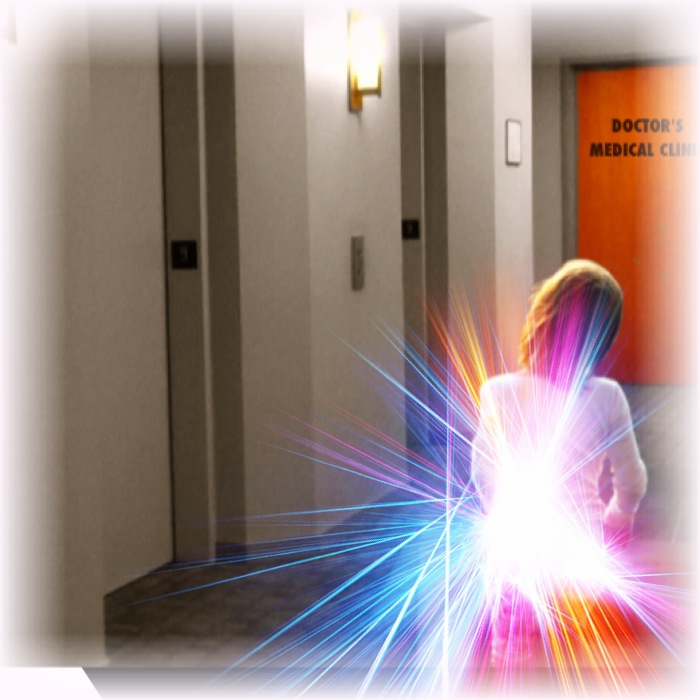 There came a frantic knock at the doctor's office door, a knock, more urgent than he had ever heard before.
~~~~
"Come in, Come in," the impatient doctor said,
"Come in, Come in, before you wake the dead."
~~
In walked a frightened little girl, a child no more than nine.
It was plain for all to see, she had troubles on her mind.
~~~
"Oh doctor, I beg you, please come with me. My mother is surely dying, she's as sick as she can be."
~~~~
"I don't make house calls, bring your mother here,"
"But she's too sick, so you must come or she will die I fear."
~~~~
The doctor, touched by her devotion, decided he would go,
She said he would be blessed, more than he could know.
~~~~
She led him to her house where her mother lay in bed.
Her mother was so very sick she couldn't raise her head.
~~~~
But her eyes cried out for help and help her the doctor did,
She would have died that very night
had it not been for her kid.
~~~~
The doctor got her fever down
and she lived through the night,
And morning brought the doctor signs, that she would be all right.
~~~~
The doctor said he had to leave
but would return again by two,
And later he came back to check,
just like he said he'd do.
~~~~
The mother praised the doctor for all the things he'd done,
He told her she would have died, were it not for her little one.
~~~~
"How proud you must be
of your wonderful little girl,
It was her pleading that made me come,
she is really quite a pearl!
~~~~
"But doctor, my daughter is crippled and in another country since over three years ago. Is the picture on the wall of the little girl you know?"
~~~~
The doctors legs went limp for the picture on the wall,
Was the same little girl for whom he'd made this call.
~~~~
The doctor stood motionless,
for quite a little while,
And then his solemn face,
was broken by his smile.
~~~~
He was thinking of that frantic knock heard at his office door, and of the beautiful little angel
that had walked across his floor.
I KNOW there are Angels among us.
By GodVine
eugeneschristianityandme@gmail.com